It's time for another african party. And we are excited about this because it seems there is a growing interest in african rhythms. Bands like
Vampire Weekend
and
Congopunq
are bringing fresh interpretations to the old rhythms and
Radioclit
is putting african rhythms into a lot of their mixes ((listen to their Nelly Ti Picou if you want to know what I'm talking about) . Plus people are getting tired of the same music all the time and so much african music is inaccessible or hard to find so it really is something new. I will be djing my collection and delivering you a monthly cocktail of real live bands and djs. This week we have the 8 member Zong Zing Allstars - check them out
here
- in a posh members club in Mayfair. If you're in London come by. If you're not, and you want to be involved in next month's party,
e-mail
me.
See, even Bjork agrees that it's time for Africa.
And for all you mp3 seekers, I have been gifted by a party mix by one of London's hot new bands, The Cleft Palettes which I'm posting because they have at least one african animal in their graphics :) Check their
myspace
for some great tunes.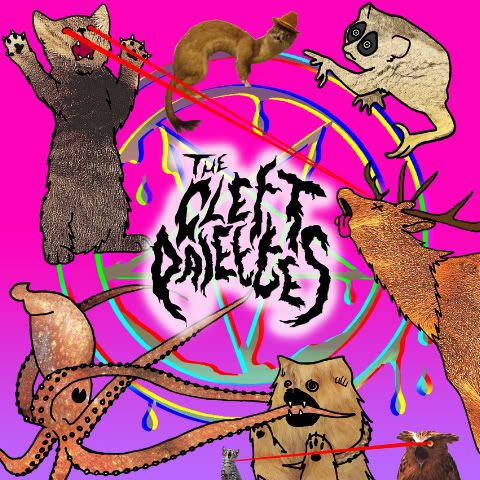 The Cleft Palettes - Gravetendo party mix
(track listing - snippets of ;))
Baile Intro
D.E.E.T - Best Fwends
Don't Fear the Reaper - Blue Oyster Cult
Danca Da Ventuinha by Bonde Do Role
Dolls by Crystal Castles
South of Heaven by Slayer
Babylon Burner by Roll Deep (Breeze 16bar)
XR2 by M.I.A
Searchin' for my Rizla by Rat Pack
Eastenders by We Smoke Fags
Stand Up Sonic by The Cleft Palettes
Super Mario - Level 1
Dust Off Ya Classix by Goldielocks
Club Action by Yo Majesty
Pussyhole by Dizzee Rascal